2024 RAM 1500 All Electric: What We Know So Far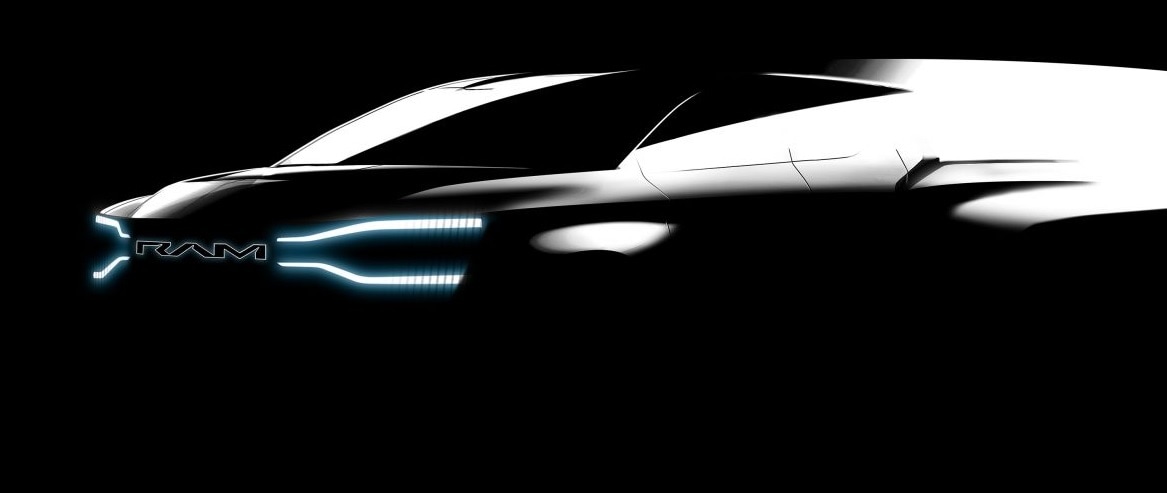 2024 RAM 1500 All-Electric
Electric pickup trucks are becoming more prevalent as automotive manufacturers are finding ways to improve performance while simultaneously producing fewer emissions. One of the newest pickup trucks to be getting electrified is the RAM 1500. RAM estimates that the 2024 RAM 1500 All-Electric will have more towing capacity and overall range than its American counterparts. When it's released, it will be featured in our new inventory in Midland, Ontario. Here's what we know so far about this exciting truck!
RAM 1500
The RAM 1500 may be the last of the big three RAM pickup trucks to be electrified, but this also means that it will improve upon its peers. In recent years, RAM has been pushing the 1500 to be a more premium pickup option. The design of the 1500 All-Electric is looking to be more modern than the competition, with a large focus on smooth lines and LEDs. RAM estimates that the 2024 1500 All-Electric will get up to 800 km per charge and be equipped with (all-wheel-drive) AWD as standard.
Electric Pickup
RAM wants the 2024 1500 All-Electric to stand out from its competition without compromising on what makes the RAM 1500 a fan favourite. With the community in mind, RAM created RamRevolution.com for you to share your voice on what you want to see in the 2024 1500 All-Electric. RAM is aiming to make the 2024 RAM 1500 All-Electric the best daily driver possible by incorporating 150 kWh fast charging capabilities. This, in conjunction with its class-leading range, will greatly reduce the effects of range anxiety and make it reliable for daily driving.
Contact Us
If you are interested in learning about our future all-electric inventory, our team at Midland Chrysler can provide you with accurate information as soon as it is available. We can help you assess the trade-in value of your current vehicle and get you into an all-new vehicle. Our experts at our Finance Centre can also assist you with financing options that will fit your budget. Contact our expert team today for all things RAM!
Make an Inquiry
* Indicates a required field
Hours
Monday

9:00am-6:00pm

Tuesday

9:00am-6:00pm

Wednesday

9:00am-6:00pm

Thursday

9:00am-6:00pm

Friday

9:00am-5:00pm

Saturday

9:00am-4:00pm

Sunday

Closed