2021 Jeep Wrangler For Sale in Midland, Ontario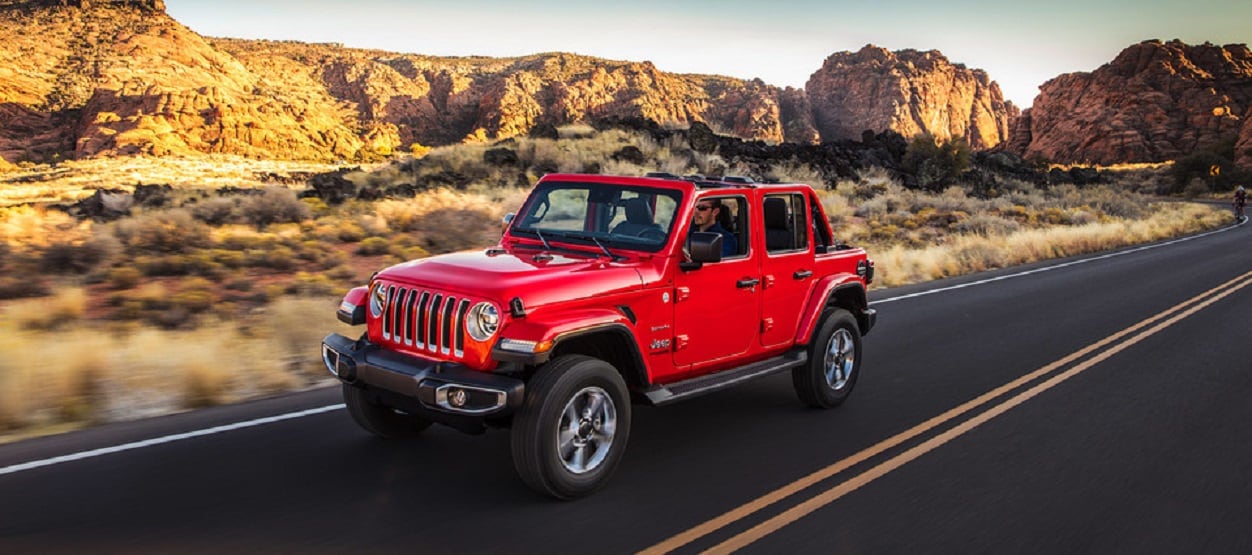 2021 Jeep Wrangler at Midland Chrysler
The Jeep Wrangler is the best 4x4 SUV that is built for comfort and convenience. You can visit us at Midlands Chrysler, the preferred Chrysler Jeep dealership in Midland, Ontario. The dealership serves other adjacent regions, including Tiny Township, Penetanguishene, Perkinsfield, and Wyebridge.
Off-Road Adventure with the Jeep Wrangler
The Jeep Wrangler is built for off-roading as it features the tested and proven Jeep 4x4 drivetrain. The 2021 Jeep Wrangler comes with a V8 engine that produces 350 horsepower and 442 pounds-feet of torque. It is a fuel-efficient off-road-capable SUV that accelerates from 0 to 97 kilometres per hour in 6 seconds. The 2021 Jeep Wrangler is also equipped with Trail Rated running gear that includes solid rear and front axles and a full-time 4x4 along with a two-speed transfer case.
The 2021 Jeep Wrangler comes in four main models: Unlimited Sahara High Altitude 4XE, the Unlimited Rubicon 4XE, the Unlimited Rubicon 4XE, and the Sport Edition. Each model comes with a 2.0-litre Plug-in Hybrid Electric Vehicle (PHEV) engine that includes an 8-speed transmission TorqueFlite automatic transmission.
2021 Jeep Wrangler Interior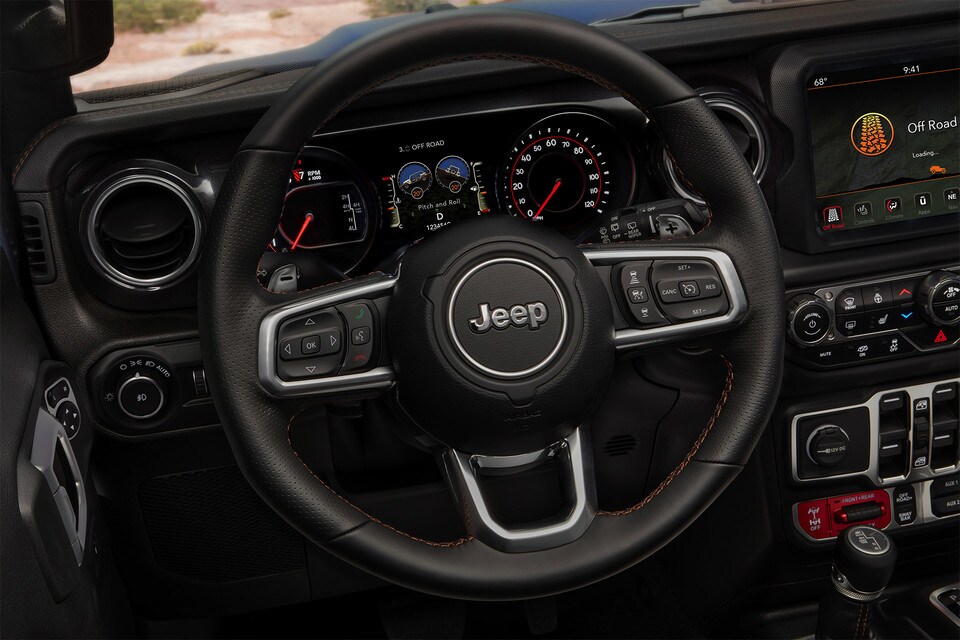 2021 Jeep Wrangler Exterior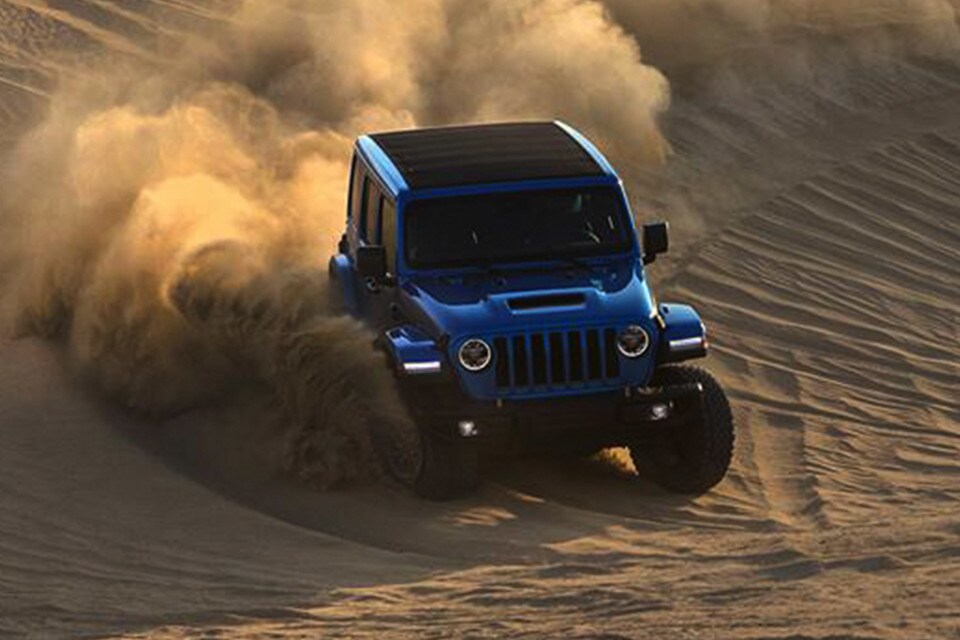 2021 Jeep Wrangler Updates
One of the major updates made to the 2021 Jeep Wrangler model is its hybrid engine. The Wrangler XE includes a PHEV turbocharged engine that reduces the emissions that the Jeep Wrangler emits. If you are going for a long drive, the electric power lasts up to 34 kilometres. For rather long adventures, you will be able to drive for 595 kilometres using the hybrid engine. The 2021 Jeep Wrangler also comes with a direct-injection Turbo PHEV with a Selec-Trac Full-Time 4x4 System. You have an exclusive feature called the Rock-Trac Full-Time 4x4 system in the Rubicon model that ensures you have an effortless ride with optimum traction, especially when off-roading.
Jeep Wrangler's V8 Engine
The Jeep Wrangler Sport Edition comes in three models: Sport, Willys Sport, and the Sport S trims. The Jeep Wrangler Rubicon 392 is equipped with a 6.4-litre V8 engine producing 470 horsepower and 470 pounds-feet of torque. The Jeep Wrangler Rubicon accelerates from 0 to 97 kilometres per hour in 4.5 seconds and reaches 400 meters in just 13 seconds. The Jeep Wrangler Rubicon is perfectly suited for off-roading, and it also includes the Trail Rated feature as a standard feature. The Rubicon's 4x4 power is unrivalled due to its powerful V8 engine and other 4x4 off-road capabilities.
Contact Us
You can contact us at Midland Chrysler for the best deals. We have a new inventory of the 2021 Jeep Wrangler for sale, and you will get the perfect model to fit your specific needs. We invite you to start the process of ownership by visiting our finance centre.
2021 Jeep Wrangler Inventory In Midland, Ontario
Make an Inquiry