2023 Wrangler 4xe in Midland, Ontario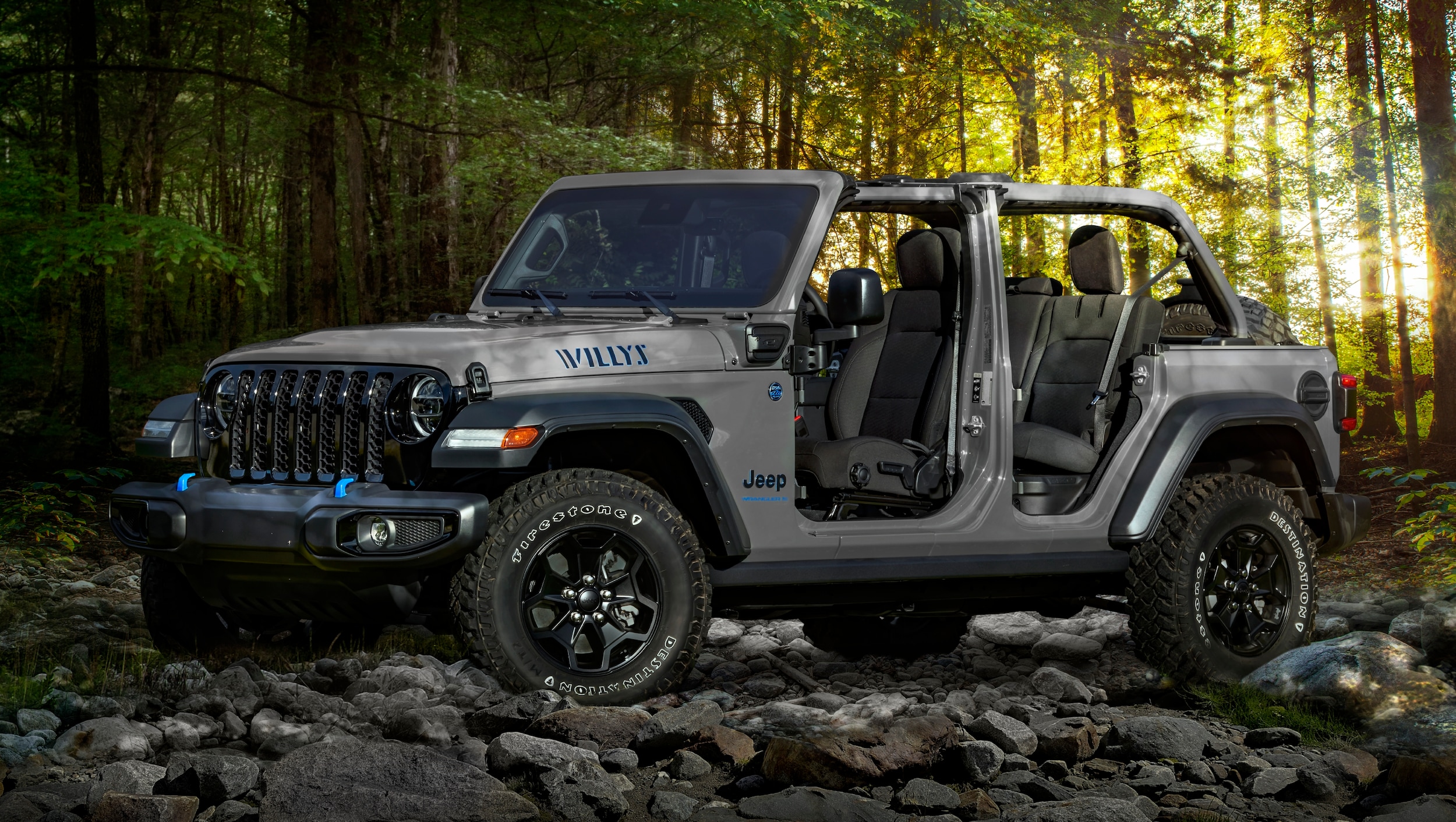 2023 Wrangler 4xe in Midland, Ontario
The Jeep Wrangler is one of the most popular off-road SUVs on the market. Its newest model, the 2023 Jeep Wrangler 4xe, is sure to be just as loved by SUV enthusiasts and off-road adventures. This rugged SUV comes with four-wheel drive and plenty of features that will make your next camping trip or road trip a breeze. It is the perfect vehicle for those who want to have a great outdoor experience. The SUV features several improvements over the previous model, including an all-electric powertrain that makes it more environmentally friendly. Let's take a closer look at the 2023 Jeep Wrangler 4xe and what it offers drivers.
2023 Jeep Wrangler 4xe Interior & Exterior Design Features
The 2023 Jeep Wrangler 4xe is a sight to behold. Its exterior has been redesigned, giving it a sleek and modern look. This Jeep's front end is dominated by eye-catching gloss black detailing on the grille and now features LED headlights and fog lights, emanating a more aggressive design. The sides of the vehicle are also more sculpted, with muscular fenders and an integrated LED daytime running light bar. Its front and rear fenders have also been flared to give the SUV a more rugged look. The four-door model has a longer wheelbase, which gives it a more comfortable ride. The vehicle's rear features signature Jeep design elements, such as the taillights and spare tire carrier. Overall, the 2023 Jeep Wrangler 4xe is a stylish and sophisticated SUV that will turn heads on the road.
One of the most anticipated features of the 4xe is its interior. Its interior will be packed with cutting-edge technology. The 2023 Jeep Wrangler 4xe will come standard with an advanced 8.4-inch Uconnect infotainment screen which offers a wide range of connectivity options, including Apple CarPlay and Android Auto. Other notable features of the 4xe's interior include heated seats, wireless charging, and an advanced 9-speaker Alpine Premium Audio System for exceptional sound entertainment.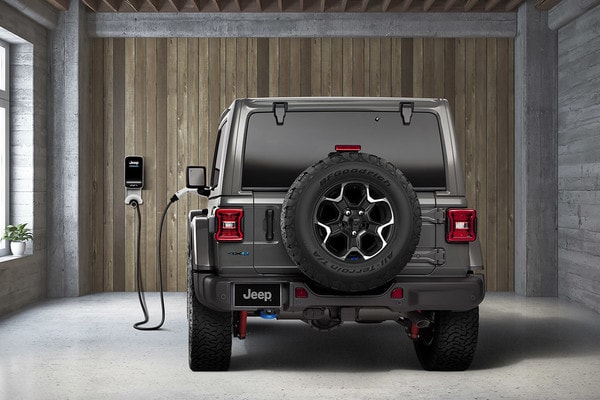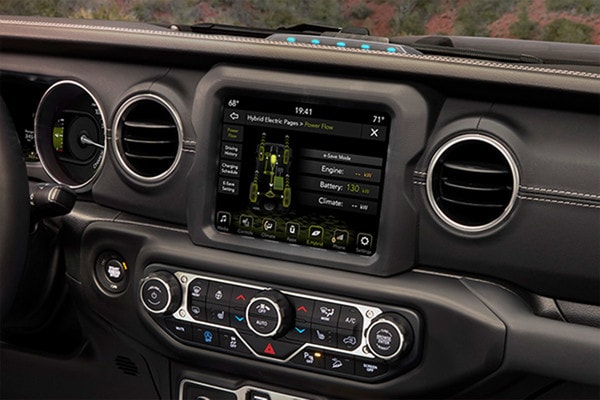 The 2023 Jeep Wrangler 4xe Capability and Performance
The 2023 Jeep Wrangler 4xe is Jeep's first plug-in hybrid SUV. It offers excellent off-road capability and surprisingly good fuel economy for a vehicle of its size and weight. The 4xe is powered by a combination of a 2.0-litre turbo Plug-In Hybrid Electric Vehicle (PHEV) engine and a 17-kWh lithium-ion battery pack. Together, they produce up to 375 horsepower and 470 lb-ft of torque when mated with the eight-speed automatic transmission. The 4xe can travel up to 35 kilometres on electric power alone and has a total range of up to 592 kilometres.
This SUV can also tow up to 3,500 pounds when properly equipped. In addition to its impressive performance numbers, the 4xe comes standard with the Jeep's legendary four-wheel drive system and other off-road-oriented features. As a result, the 4xe is one of the most capable and versatile SUVs on the market. Whether you're looking for an efficient daily driver or a capable off-roader, the 2023 Jeep Wrangler 4xe is sure to impress.
Purchase the 2023 Jeep Wrangler 4xe with Us!
The 2023 Jeep Wrangler 4xe is an excellent addition to the Wrangler lineup and is sure to be popular with Jeep enthusiasts. Its impressive power and capabilities and new hybrid electric engine make it a favourite among car shoppers. If you're interested in learning more about this vehicle or any other great vehicles in the Jeep lineup, contact our Midland Chrysler dealership in Midland, Ontario. We are also accessible from Wyebridge, Penetanguishene, Tiny Township, and Perkinsfield in Ontario. Send us a message below to get yourself in a new Jeep Wrangler 4xe, or you can also use our Build & Price online tool that allows you to conveniently purchase this vehicle from the comfort of your home, and have it delivered to your doorstep. Plus, we offer a trade-in opportunity to get guaranteed value for your used car. It's a win-win!
* Indicates a required field